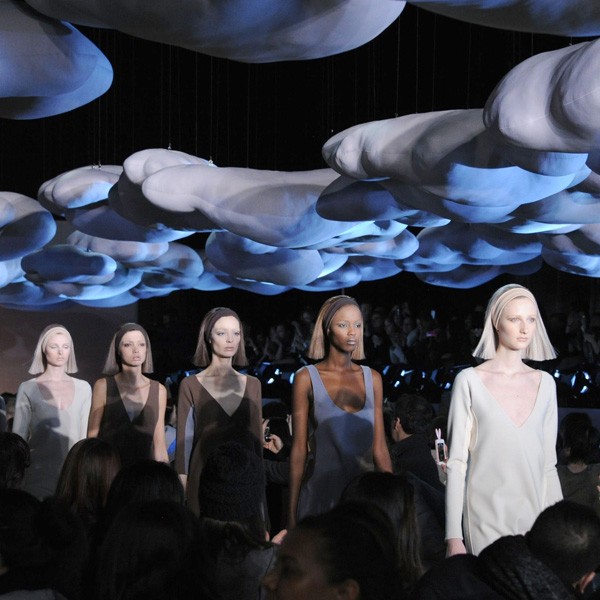 The Marc Jacobs AW14 catwalk
1. VB wears flat shoes!
OK, so this isn't today's news – we've all been a fan of a monk strap shoe because the designer was snapped wearing them a few years ago – but fashion editors couldn't wait to share their pictures of Mrs Beckham's GORGEOUS black Saint Laurent flats on Instagram. Not just that, she let slip that she'd desire to launch a shoe collection sooner or later. Be still our beating feet.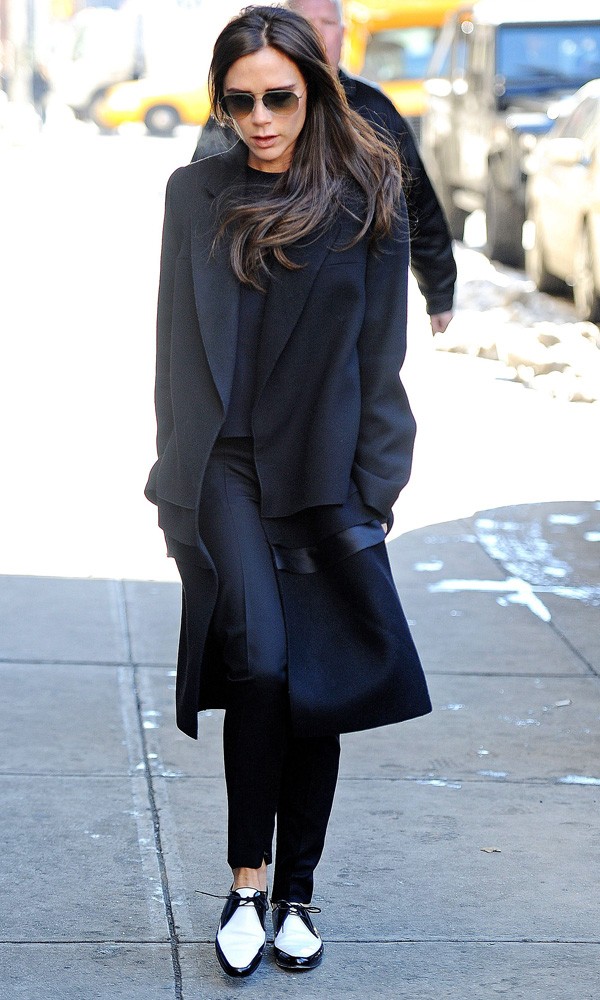 2. New beginnings at Marc by Marc
Luella Bartley and Katie Hillier's long awaited first collection for Marc by Marc Jacobs – or MBMJ as we're to name it now – was a stomping mixture of sports-chic (trousers tucked into long socks, boxing boots, rugby shirt stripes) and gothic Victoriana (long layers of netted skirts, high necks, oversized shrugs that gave the impression of bows). Mohammed Ali meets Miss Haversham…and makes a shockingly perfect pair.
3. That's no moon…
It's a bit-known incontrovertible fact that many fashionistas are secret Star Wars geeks, and none less so than Kate and Laura Mulleavy of Rodarte by the appearance of factors. Whether you might want to go all out with Luke Skywalker to your gown or prefer something more subtle – like Tatooine's two suns or the Death Star – the sisters have it covered for AW14.
4. Tommy Hilfiger does slope style
Not necessarily inspired by the winter Olympics in Sochi but definitely making us contemplate the half pipe finals, the Tommy Hilfiger collection was suffering from board sport references. We were particularly keen on the woolly socks styled with skate shoes, and snowboarding goggles as an unnecessary but very cool head accessory.
5. Fashion anniversaries
In the second one instalment of her brand's 40th anniversary celebrations (the primary was a celebration last month), DVF's catwalk show came complete with gold glitter rain and a cake with candles, while Donna Karan showed her 30th anniversary collection at the runway this week.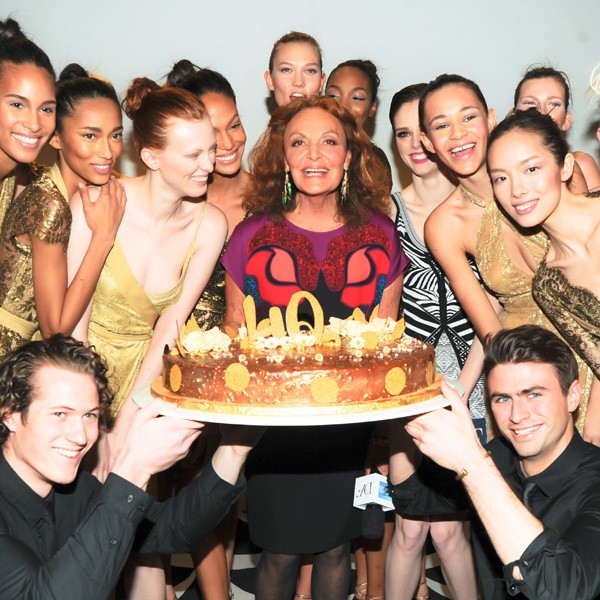 6. David Beckham's family selfie
Yeah, yeah – we all know you've all seen this picture already but do you really want another reason to watch it? We like this family.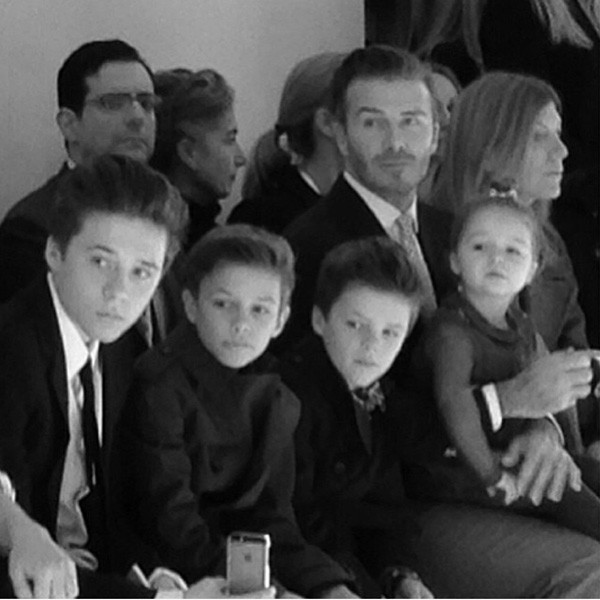 7. Fashion's 5 a day
We've grown very keen on our statement sweatshirts this season, so we were delighted to identify these bananas, apples and pomegranates at Ostwald Helgason. Fruity!
8. The gathering so good we wish to buy it all
Proenza Schouler's printed trousers and skirts, cropped cocoon jackets and two-tone crossover pointy shoes had us at hello. We literally wish to buy all of it. SWOON!
9. Bag of the week
We're not ordinarily fans of the bum bag – usually a final minute styling thought when a designer desires to go slightly Eighties – but we've fallen hard for these at Steve Alan. More like a cross body bag on a belt, and the entire more stylish for it.
10. An Instagram dream at Marc Jacobs
This number of soft muted colours- the primary from the designer since he resigned from his post at Louis Vuitton – was gorgeous, but it surely was the clouds suspended from the ceiling that basically made this show. Dreamy.
By Hannah Rochell