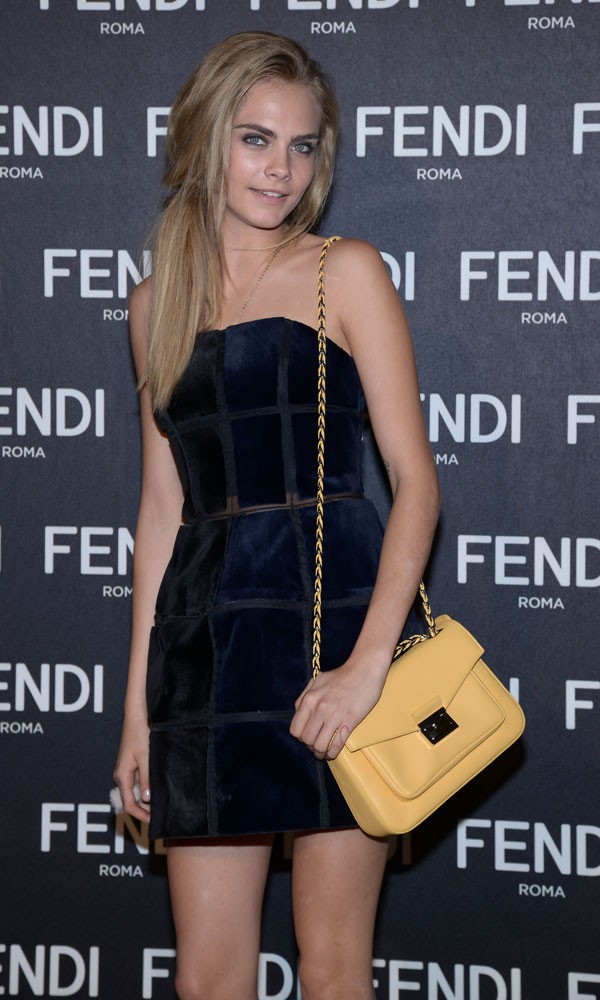 Cara Delevingne attends Fendi's exhibition launch in Milan
Cara Delevingne joined the craze pack, including Juno Temple, Tallulah Harlech and Portia Freeman, in Milan last night as she attended the star-studded launch of Fendi's new exhibition.
Hours after debuting their Spring Summer 2014 collection at the catwalk – led by Cara, no less – the Italian fashion label celebrated the Making Dreams: Fendi and the Cinema project, which opens in a disused Milan cinema this week.
SEE CARA DELEVINGNE AND KARL LAGERFELD AT FENDI SS14
The exhibition, curated by Patrick Kinmonth and Antonio Monfreda, will mark Fendi's longstanding collaboration with the cinematic world, collating their work with producers, directors and costume designers.
Highlights include the display of iconic film costumes worn by the likes of Madonna in Evita, Gwyneth Paltrow in The Royal Tenenbaums and Michelle Pfeiffer in The Age of Innocence.
InStyle's roving fashion reporters stopped by the launch in Milan last night they usually weren't disappointed!
READ THE SHOW REPORTS FROM MILAN FASHION WEEK
Making Dreams: Fendi and the Cinema would be open gratis from 21 September – 6 October at Teatro Manzoni, via Manzoni 42, Milan. JB